so lets see what we can figure out with slaving amps.
in the clip is a plexi spec loaded with a Marshall power brake - line out box is plugged in the second speaker jack. - from the line out box to a second plexi spec amp that is wired poweramp in ( goes straight from v1 into the Phase inverter )
here is a clip:
http://www.soundclick.com/bands/page_so ... ID=6917395
" onclick="window.open(this.href);return false;
i did use the ge10 in front of the loaded plexi spec amp. used my strat with super distortion that i swapped out the ceramic magnet for a A5 magnet.
sorry for sloppiness.

what do u hear? does it sound close? whats it missing? any suggestions on the setup or spec?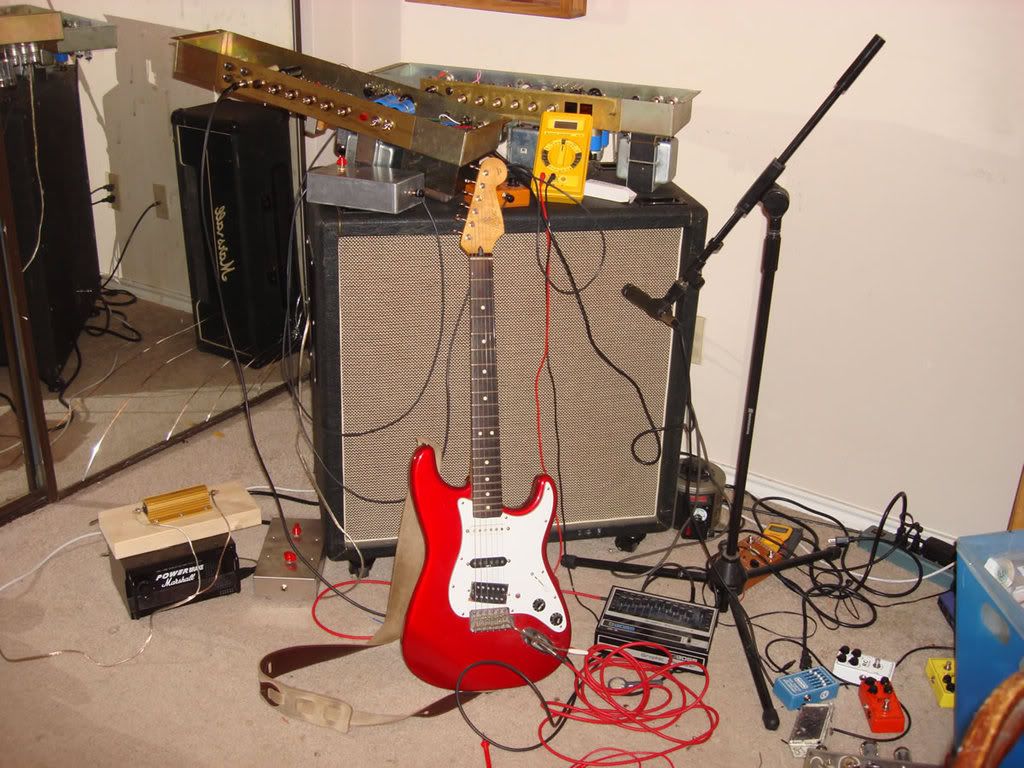 Mark