Hey all, I received my 50W kit yesterday, and got started building last night after work. Here are some pics of my progress so far.
Chassis, transformers, choke ready for installation: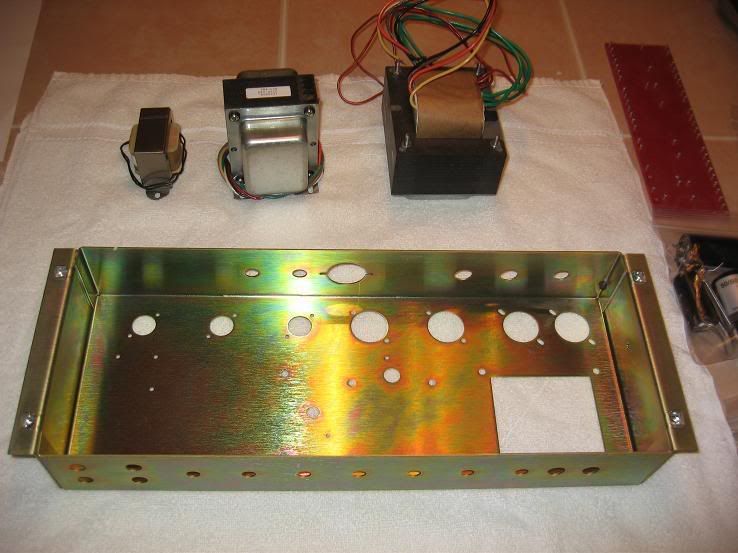 Lots of parts!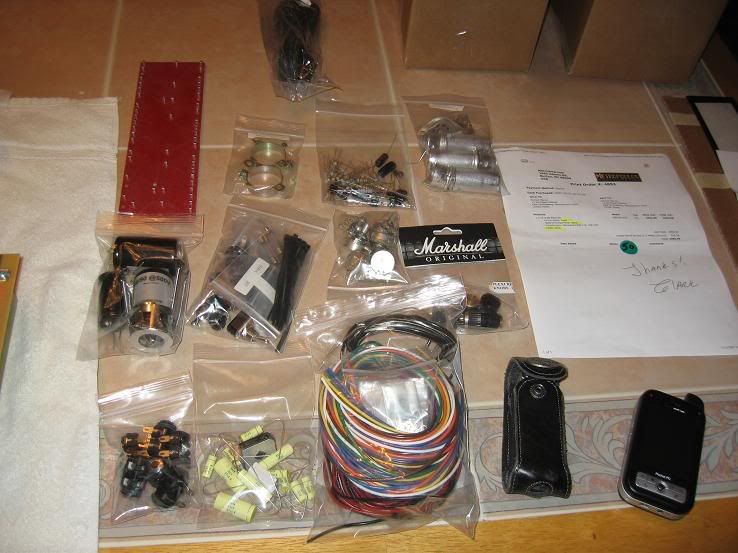 Transformers, choke, tube sockets, and cap cans mounted: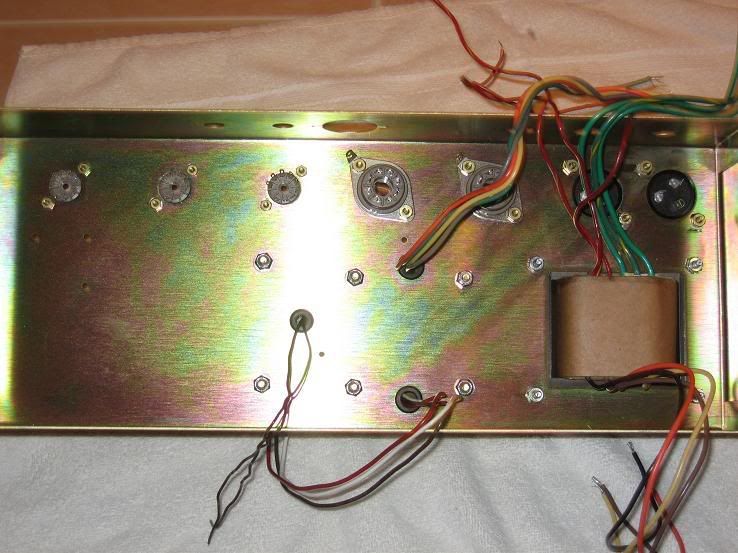 Whew! Heaters done: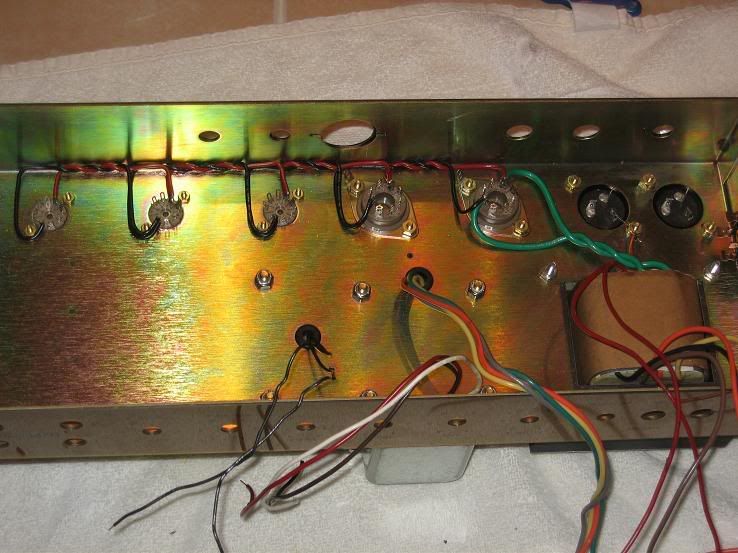 Rectifier bridge and mains fuse mounted, 220V and 240V leads cut and heat shrinked, PT wiring continued: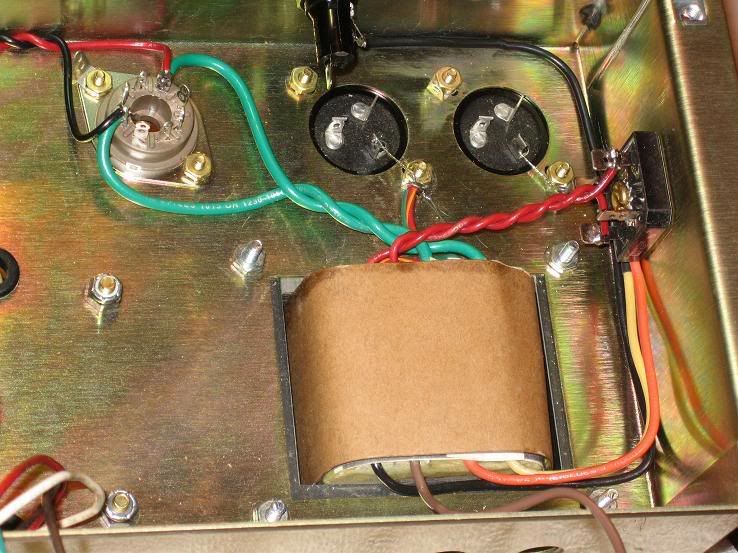 Switches mounted, PT wiring complete: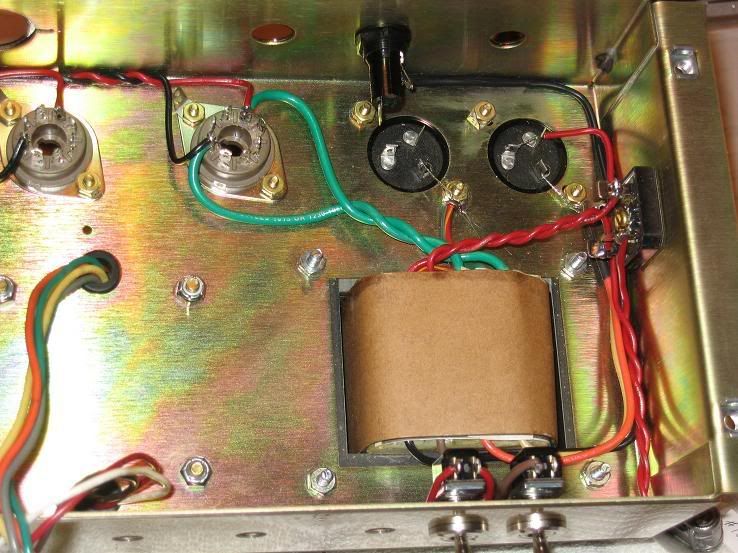 OT primary and secondary wires routed, impedance switch installed, 1ohm bias resistors installed: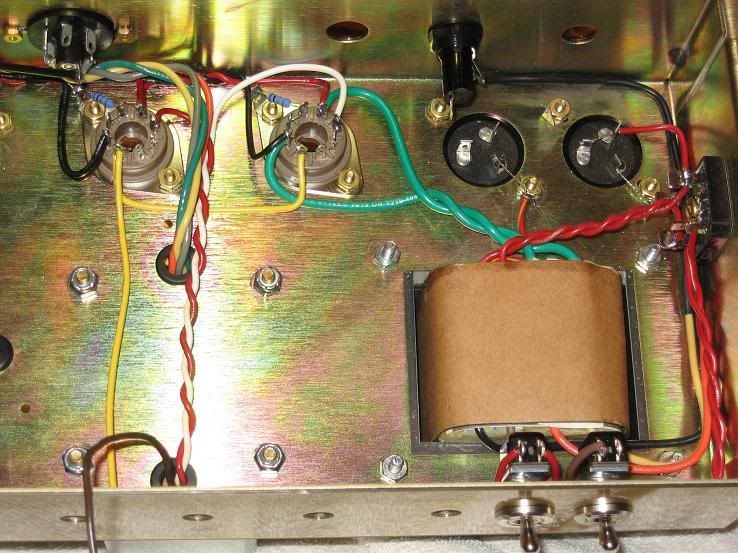 Screen resistors, indicator, and output jack installed (I will only have one, the other hole will have a PPIMV):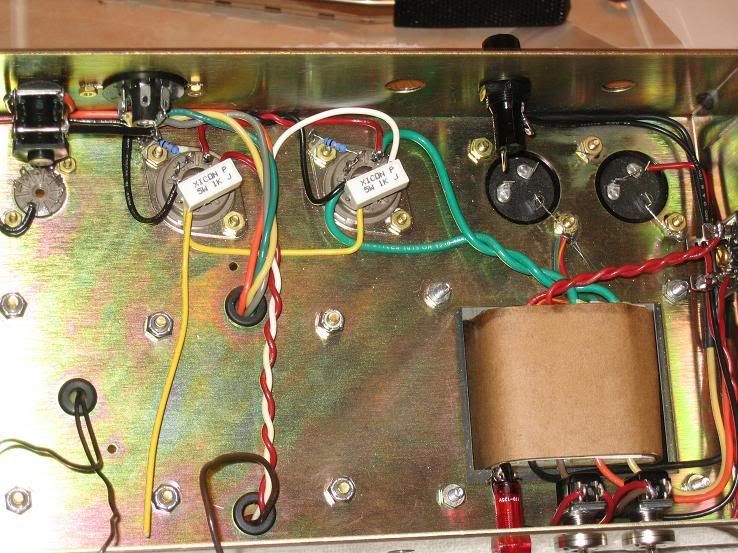 So I'm through step 11 so far. I'll be picking it up at step 12 today.