I m working on my 45 100 and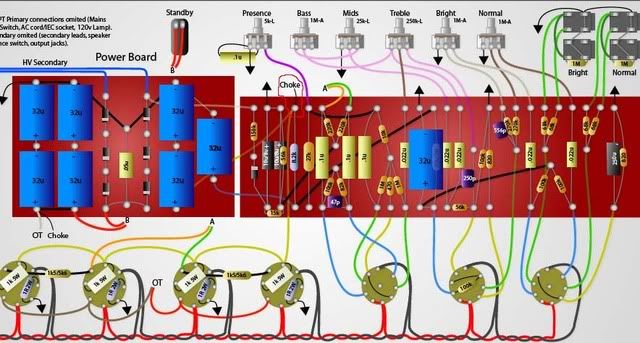 I wonder if turning around the 8k2 that connects to v4 pin 6 makes a cleaner built.
How are the originals wired – on the pics from amparchive ,george and chris m this 8k2 resistor is connected on the tube side.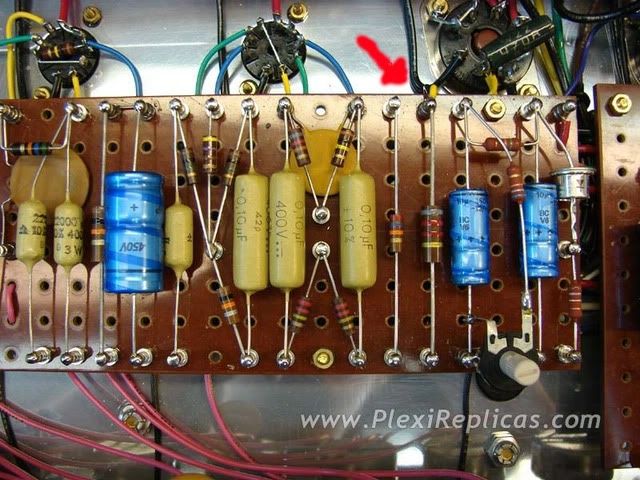 from amp archives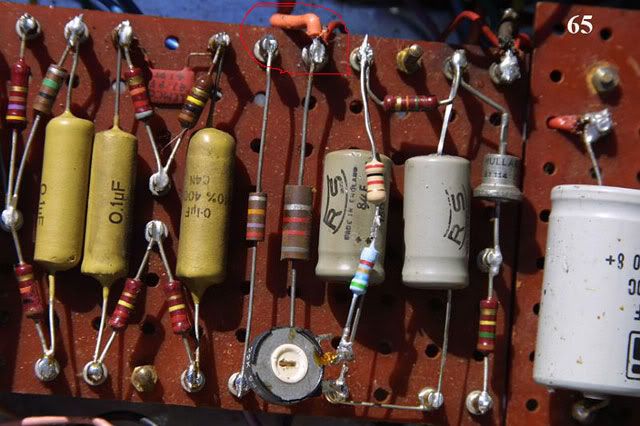 has there been a 45 100 with preamp filter 32uf on board or should this be a 16uf - ?
i know about the 32uf + 32uf filtering